Details of Three-way calling services (For non-Japanese speaking cusutomers)
Service Image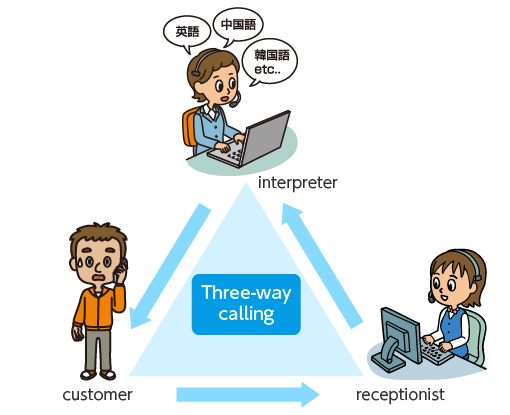 Service hours:24 hours a day, 7 days a week
For non-Japanese speaking customers, accident reception can be done through an interpreter by using our three-way calling service. This line is also available for support concerning any car troubles and also for requests for roadside assistance.
Available languages: English, Chinese, Korean, Thai, Vietnamese, Indonesian, Tagalog, Nepali, Burmese, Khmer, Spanish, Portuguese, French, German, Italian, Russian, Malay. 17 languages in total.
(As of Oct, 2018)
The toll-free number above is also posted on our English website.