Message from the President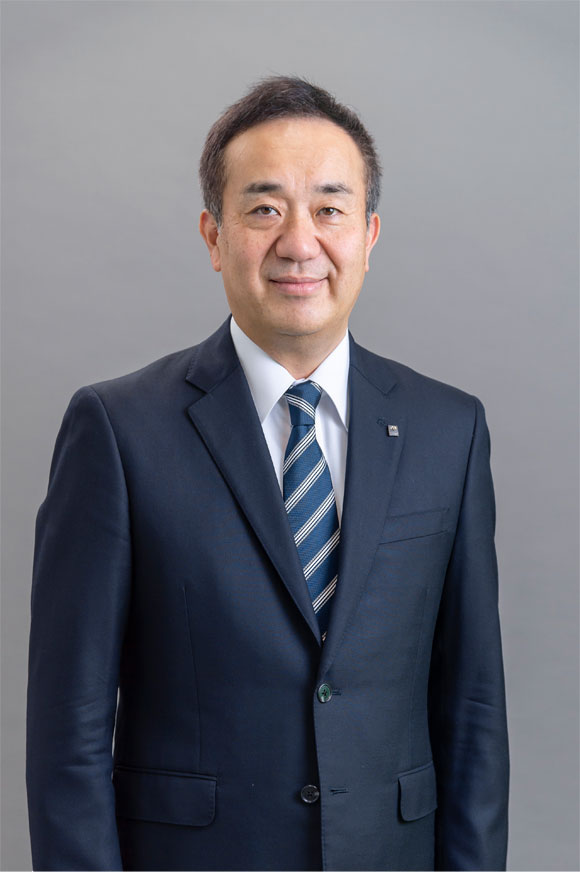 "A company that provides customers with a sense of security, is selected by customers and has consistent growth– To Be a Good Company for 100 Years and Beyond –"
I would first like to express my appreciation for your patronage of Tokio Marine & Nichido.
In just the past two or three years we have seen unprecedented changes in the environment surrounding us. In addition to the COVID-19 pandemic and the increasing frequency and severity of natural disasters, we are now facing high prices of commodities and resources due to supply chain disruptions following Russia's invasion of Ukraine, as well as concerns of an economic slowdown due to rising interest rates in the United States.
Since its foundation in 1879, our company has grown by providing security and safety, protecting our customers in their time of need and by contributing to the resolution of the social issues.
On the other hand, there is still a large gap between "risk and compensation" and "anxiety and security". In addition to recovery and reconstruction from personal incidents such as traffic accidents and increasingly severe natural disasters, which have been social issues with us from the past, new risks and issues have emerged in recent years, such as the transition to a decarbonized society, support for the growth of small and medium-sized enterprises, response to rapidly increasing cyberattacks, and preparation for the new risks that will emerge with life expectancy exceeding 100 years.
Amid such dramatic changes in the business environment, Tokio Marine & Nichido has set a long-term vision to be "a company that provides customers with a sense of security, is selected by customers, and has consistent growth". From fiscal 2021, we launched a new mid-term business plan entitled "Transformation ("X") and Challenge to Growth 2023: Aiming to be the company most chosen for quality and its passion". In an environment where the future is uncertain, we will strive to achieve growth by taking on the challenge of transformation ("X" = Transformation) to fulfill our mission to support and protect customers and local communities in their times of need.
In addition, we aim to develop new high-quality products and services and to further improve the quality of existing services so that we can fully serve our customers as we strive to be a Good Company that is indispensable to our customers and local communities.
Going forward, we will also utilize technologies to further enhance the "power of insurance" and wholeheartedly broaden the sense of security and safety as we strive to support people and corporations that take on challenges, thereby also addressing social issues within Japan.
I thank you all for your ongoing support.