Message from the President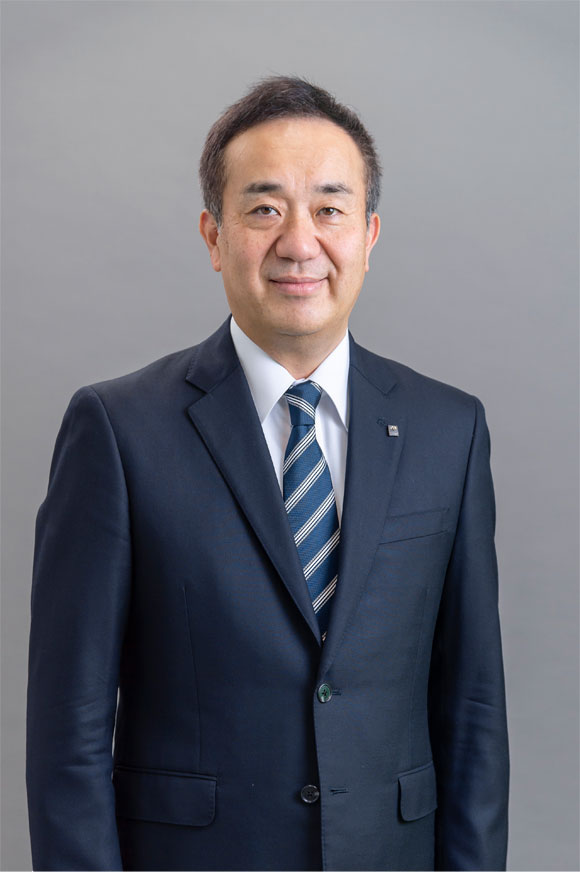 "A company that provides customers with a sense of security, is selected by customers and has consistent growth– To Be a Good Company for 100 Years and Beyond –"
I would first like to express my appreciation for your patronage of Tokio Marine & Nichido.
The novel coronavirus (COVID-19) pandemic continues to cause disruptions around the world and I would like to express my solemn condolences to those who have lost loved ones and hope for a speedy recovery to those who have fallen ill. In addition, I would like to convey my sincere appreciation and respect to the medical professionals and others working to support society. As a corporate citizen, Tokio Marine & Nichido will do its utmost to prevent the spread of infection among its customers, agents, employees, and others who interact with us. At the same time, we will continue to fulfill our mission as an insurance company to maintain and sustain the provision of services required by our customers.
The COVID-19 pandemic has had a major impact on people's thinking, behavior, and ways of working. Additionally, the environment surrounding individual and corporate customers has been changing considerably, due, apart from the COVID-19 pandemic, to an increase in the frequency and severity of natural disasters, such as earthquakes and typhoons, demographic challenges caused by an aging population combined with a declining birth rate, and remarkable technological advancement. Further, in conjunction with the changes in the environment, the needs of customers are becoming more diverse and new risks are appearing.
Amid such dramatic changes in the business environment, Tokio Marine & Nichido has set a long-term vision to be "a company that provides customers with a sense of security, is selected by customers, and has consistent growth". From fiscal 2021, we will launch a new mid-term business plan entitled "Transformation ("X") and Challenge to Growth 2023: Aiming to be the company most chosen for quality and its passion". In an environment where the future is uncertain, we will strive to achieve growth by taking on the challenge of transformation ("X" = Transformation) to fulfill our mission to support and protect customers and local communities in their times of need.
In addition, we aim to develop new high-quality products and services and to further improve the quality of existing services so that we can fully serve our customers as we strive to be a Good Company that is indispensable to our customers and local communities.
Going forward, we will also utilize technologies to further enhance the "power of insurance" and wholeheartedly broaden the sense of security and safety as we strive to support people and corporations that take on challenges, thereby also addressing social issues within Japan.
I thank you all for your ongoing support.